Pool sets
Pool, technology, pool enclosure and accessories from a single supplier. Save yourself all the worry and just look forward to your new pool.
Price
You save on purchasing the entire pool set
Single manufacturer
No worries in relation to calling multiple companies
Compatibility
All components are 100% compatible
Fast delivery
No unnecessary delays. We'll provide you with a complete solution.
What does the pool set consist of
In a single order, you choose the pool, the technology, enclosure and accessories that are the most suitable for you.
Design your dream pool
A pool that fits your garden like a glove? You can build it easily in our configurator.
DESIGN A POOL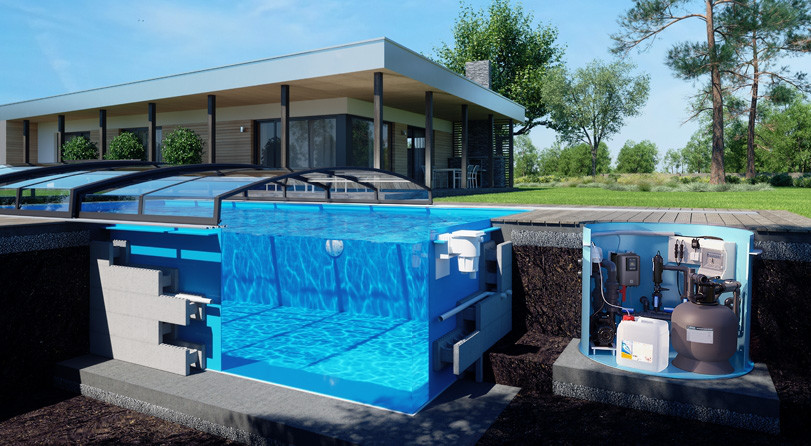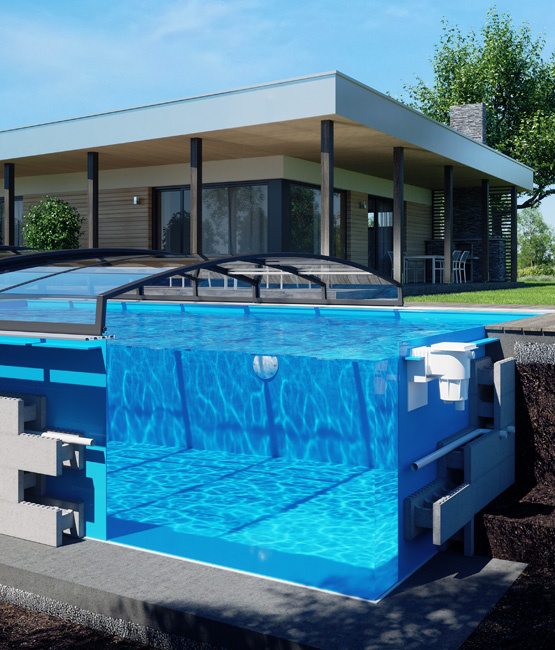 QBIG BENEFIT
POOLS
Meet our unique solution! What BENEFIT pools will bring you?
- Is construction done easier and faster? Significantly!
- Water discharge? That's not necessary!
- Winterising? Easy-peasy!
- More economical operation? Undoubtedly!
- Easier maintenance? Of course!
- Is a design protected by a utility model? Yes!
- Saves on construction costs? Significantly! 
BENEFIT pools have a 25 cm thick thermal construction on the outside, which simultaneously serves as a load-bearing and an insulating element of the pool. This also makes it possible to speed up construction work and enjoy the comfort of your own pool as soon as possible.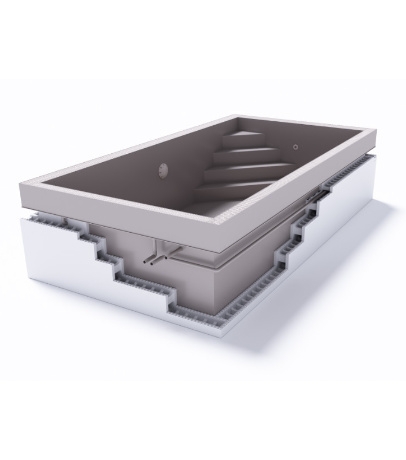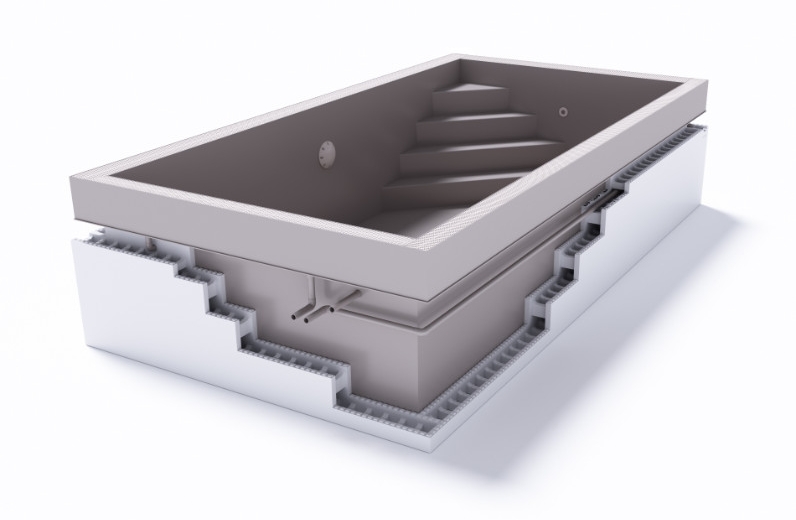 For over 30 years, ALBIXON has been developing systems that make every day operation and maintenance easier for you.
Our development centre has been working on a new swimming pool that meets modern demands for design and maintenance while also taking water usage into account, which is closely related to our industry.
What if you only took care of pool cleanliness for a few minutes a week? Did they only change their water once every few years? Using the OXILIFE smart salt shaker, your pool is always immaculately clean and with a minimum amount of chemicals. Additionally, with simple control via a mobile application.