MOOVER - electric movement of the pool enclosure
We have developed for you an automatic electric slide for swimming pool covers with solar charging. You can open and close pool enclosure using the remote control. It's never been easier to move the pool enclosure!
Silent operation
Silent and smooth opening and closing of your pool enclosure
Comfortable control
Remote controls with a range 15 metres and the possibility of connecting with an unlimited number of controllers
Digital LED panel
LED panel for a MOOVER overview and its safe operation
Elegant design
Black and white combination matching all shades of pool enclosures
Basic description

Technical specifications
You can install MOOVER yourself very easily*. Thanks to the unique construction solution, MOOVER can be mounted to new and existing ALBIXON enclosures and also from other vendors.**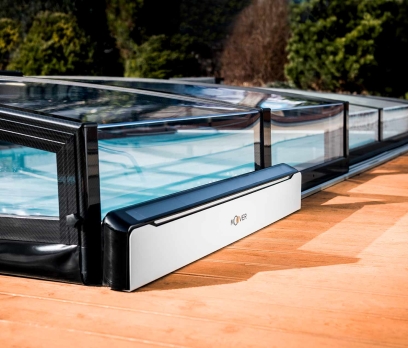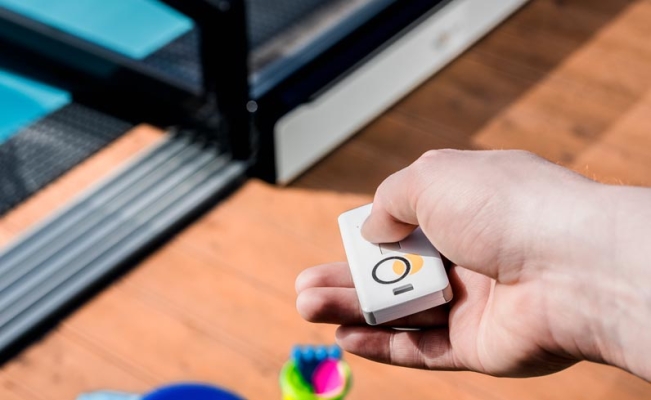 Solar power helps to recharge during the season. In case the sunny weather doesn't suit you, simply recharge it from the mains. An unlimited number of remote controls can be paired simultaneously with one device so the whole family can enjoy it without unnecessary arguments.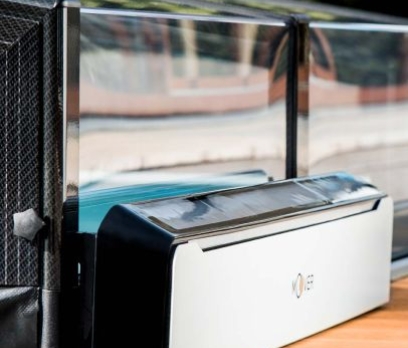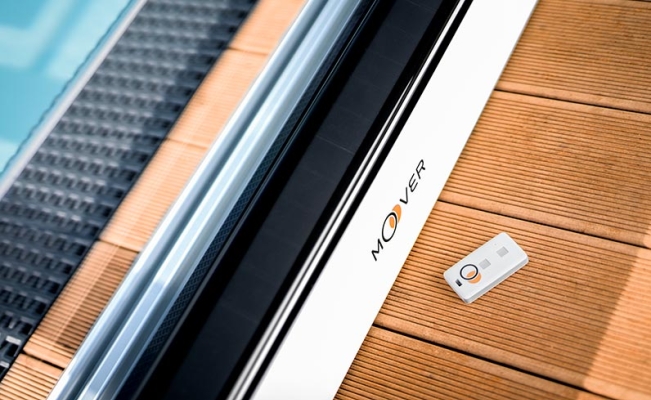 **Within the Czech Republic, professional product installation can be arranged for a fee - if you are interested in this service, please contact us via our customer support podpora@albixon.cz. Outside of the Czech Republic, please contact your nearest dealer.

**The electric slide can be installed on all types of rail enclosures without a negative angle of incidence and on a pool enclosure with an arc spacing of 1063 mm. The product is not intended for a pool enclosure on the wall and for enclosures without rails.