Salt water treatment
What secret is hidden behind the crystal clear water in tropical paradises? Salt. Now, with its help, you too can turn your pool into an exotic lagoon with a clear water surface. All you need is a saltwater system.
The saltwater system helps to keep the water in your pool clean and healthy constantly. Furthermore, up to 4 other devices can be connected to all types of saltwater systems. You can use it to run the filter and the heating pump, or to turn on the pool lighting.
Here at ALBIXON, you can choose from 4 types of  saltwater systems.
Basic description

UV SCENIC

OXILIFE

HIDROLIFE

NEOSAL
UV SCENIC SALT DISPENSER
The UV SCENIC salt dispenser uses three dierent principles of water disinfection based on salt electrolysis, water hydrolysis and UV radiation.
Advantages of UV SCENIC water treatment:
1) Slightly salty water
2) Triple water treatment by electrolysis, hydrolysis and UV radiation
3) Does not dry the skin
4) No handling or storage of chlorine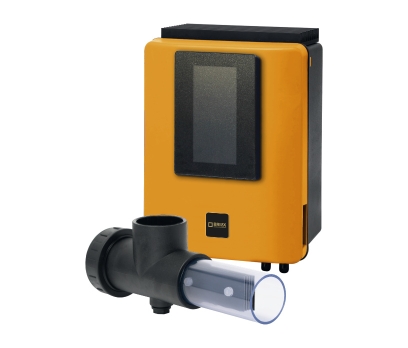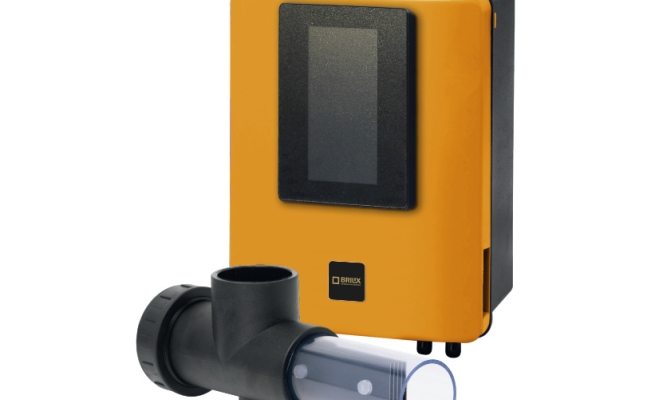 OXILIFE saltwater system
When the OXILIFE saltwater system is operating, hydrolysis and electrolysis take place at the same time - this process creates oxidants from the pool water, which help to disinfect the pool even better.
Advantages of OXILIFE water treatment:
1) Slightly salty water
2) Low operating costs
3) Double water treatment by electrolysis and hydrolysis
4) No handling and/or storage of chlorine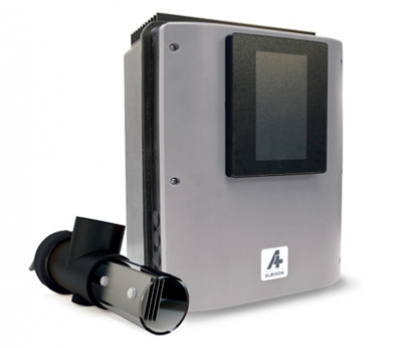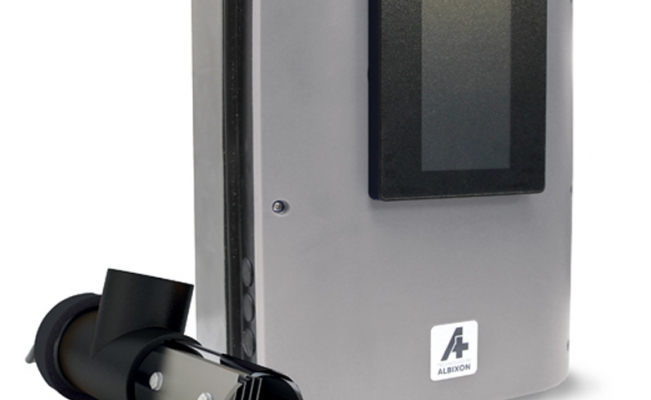 HIDROLIFE saltwater system
The HIDROLIFE  saltwater system checks and automatically adjusts the pool water's pH to the ideal value. It's possible to expand it with a Redox module. It's also popular to add a Wi-Fi module, which enables remote control of the saltwater system via the Internet.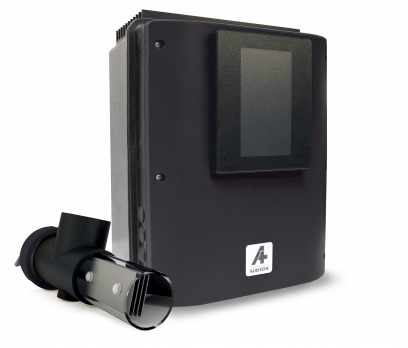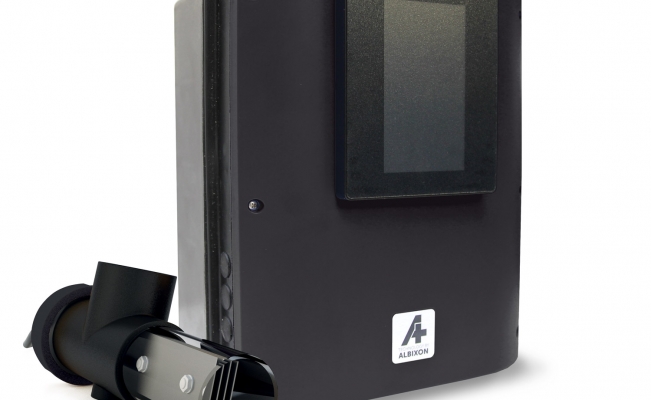 NEOSAL saltwater system
The NEOSAL saltwater system controls the intensity of the free chlorine formation created in the electrolytic cell based on manual settings on the display. The control touchscreen can be placed separately from the saltwater system and connected to each other with a cable with a possible extension via an adapter.