Skimmer pools
We manufacture skimmer pools from ALBISTONE® and POLYSTONE® which are high-quality materials, and were developed especially for pools, and excel in their long life, colour fastness and resistance to temperatures and chemicals. You can finish them off with an elegant X-SHAPE edging.
QBIG BENEFIT

G1 BENEFIT
QBIG BENEFIT
QBIG pools are our flagship thanks to their thermos-construction, which keeps the pool water warmer for longer and saves time and construction costs. We offer serially produced pools, typified or according to completely individual needs.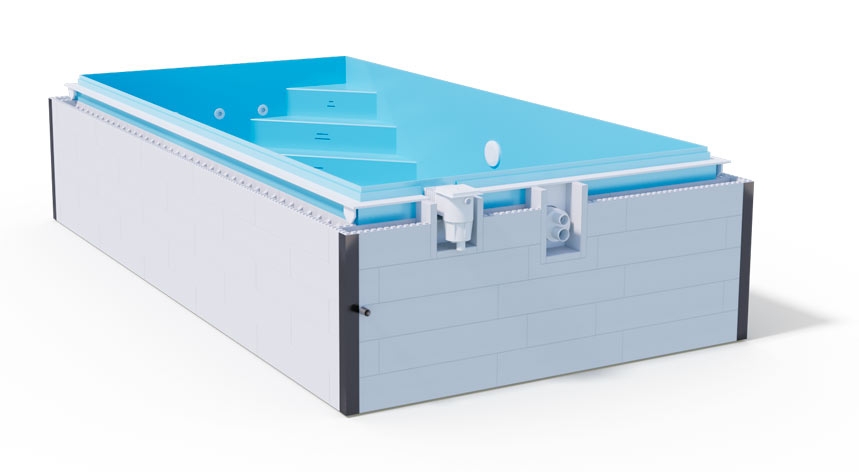 Standard dimensions
3 x 5 m, 3 x 6 m, 3 x 7 m, 3,5 x 7 m, 3 x 8 m, 4 x 8 m
Order dimensions

lenght: 4–9 m

width: 2–4 m 

Depth
1,2 m or 1,5 m
Shape
a rectangle with a straight corner
Colour
light blue, white, grey*
*Some colours may not be available for all pool sizes. Material ALBISTONE® and POLYSTONE®..
BENEFIT series pools
Our development centre has been working on a new swimming pool that meets modern demands for design and maintenance while also taking water use into account, which is closely related to our industry.