Bioclimatic pergola SKYTRIUM
An aluminium pergola is the ideal garden product if you want to spend maximum time there.It will provide shading, roofing with water drainage and adjustable ventilation. On hot days, you can adjust the airflow for pleasant airflow, and in inclement weather it will protect you from rain or snow. 
SKYTRIUM - a functional solution for everyone
Thanks to the two options of the roof slats, we offer a fully functional solution for any pergola location - depending on the orientation of the slats to the cardinal points, we recommend the GARDA or GARDA PLUS model. The SKYTRIUM bioclimatic pergola is made of solid aluminium alloy with stainless steel components. Its minimalist design will ensure that it fits into any garden and elevates your living space.
SKYTRIUM Basic parameters
| | |
| --- | --- |
| DIMENSIONS | 5 900 x 1 100 x 850 mm (W x D x H) |
| Color | Anthracite DB703, we do the painting in our own certified powder coating shop according to RAL |
| LOAD | 90 kg/m² |
| CONTROL | electromechanical, remote controlled |
| ACCESSORIES | rain sensor, integrated LED lighting, side blind cover (optional) |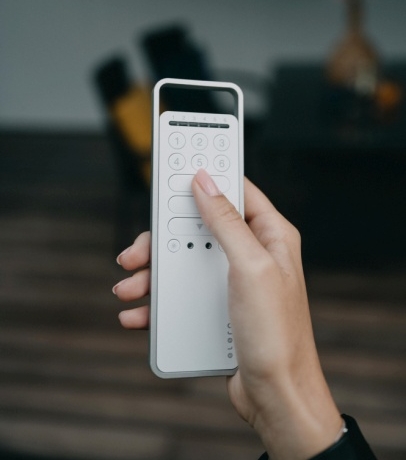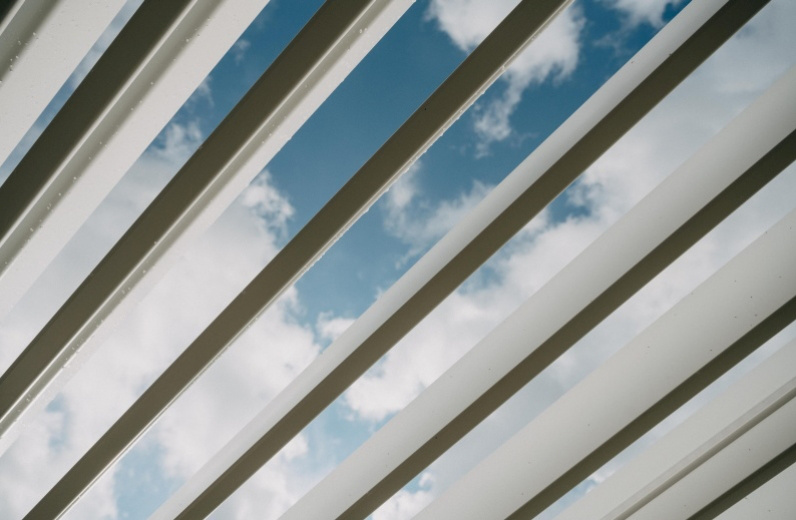 Minimalism
The motor is unobtrusively hidden, as is the gutter, which is integrated into the perimeter profile and drains rainwater away through a supporting column. 
Side shielding
The side roller shutter cover combines the functions of shading, weather protection, insect protection and last but not least, privacy. You can operate them with a remote control.
Serge Ferrari premium fabric
• reliable protection against rain
• allows a view out but prevents a view in
• wind resistance up to 60 km/h (for the largest size)
• wide choice of colours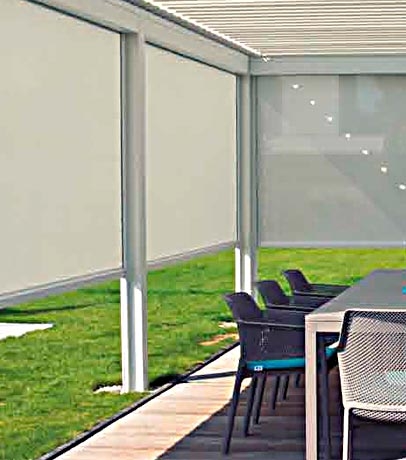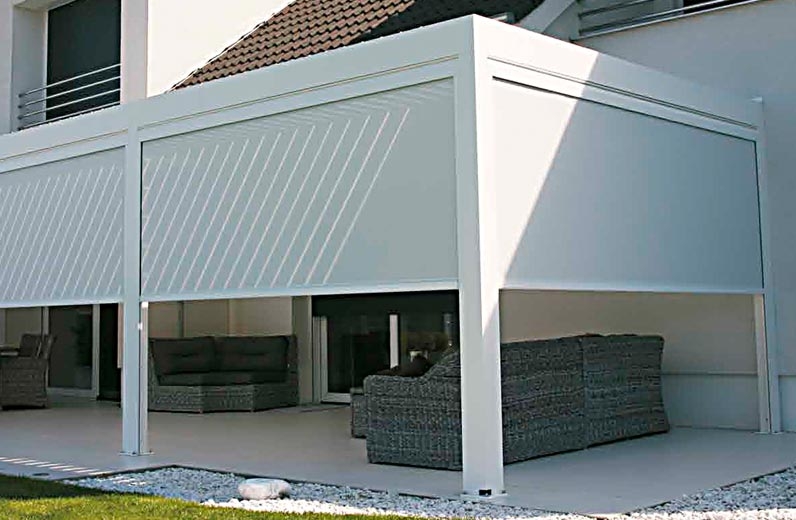 LED lighting
Thanks to LED lighting, you can spend time under the garden pergola at any time of day. You can conveniently control the intensity and start of the lighting using the remote control.